The L.I.S.A. Project (Little Italy Street Art) has made Little Italy a destination for street artists since 2012. Founded and led by local Comedy Producer and art collector Wayne Rada, the project started as a happy accident when Rada was creating the "Art of Comedy" through the creation of 7 murals for the 2012 New York Comedy Festival. During the recovery from Hurricane Sandy, which devastated lower Manhattan, local merchants noticed people taking an interest in the art, so Rada asked to coordinate more. Since this moment, the L.I.S.A. project has created more than 40 murals throughout downtown New York. The art has an economic and educational motive. It not only brings people back to Little Italy but has also received national and international acclaim.
I stumbled on this program while discovering Airbnb's brand extension into the experience business. As a former Airbnb host, I am intimately familiar with the platform and the Airbnb community. This extension made a lot of sense to me. I've also been working with a client on creating experiences hosted by locals, so I have been studying up and have become a bit of an expert in this field. I was very interested to see how Airbnb was executing the program.
My two Airbnb and my Meetup experiences made me wonder: how is the role of the brand changing in the Age of "Experiences"? How will creative, professional talents continue to lead brands while collaborating with communities at large? And how will it change the coolest parts of our cities as we know them?
What struck me immediately when I landed on the Airbnb Experience platform was the uniqueness and quality of their events. Other platforms have let me down. Meetup, a similar service, seemed like a great idea when it first emerged. I was excited to sign up but I quickly lost interest. The rouge nature of Meetup left me feeling like I would waste a lot of time and potentially money on the platform. I was always concerned the quality of the event would be poor or I would be stuck in a situation I would want to exit. Too many unknowns left me standing on the sidelines.
However, with Airbnb, I jumped right in.
Later, after exploring what Airbnb requires to be an experience host, I felt even more confident. It all made sense. Anyone can apply but not everyone will be approved to host. Airbnb has done a thorough job fleshing out what a good vs. a bad local experience looks like. They walk potential hosts through the process of creating an experience, helping them think through every important detail and laying out their standards for a great experience.
While I didn't know all of this prior to attending two experiences, Airbnb's careful groundwork panned out. The two experiences both lived up to Airbnb's hopes for great events, in my opinion.
Airbnb's platform encourages people to make extra money, or even a living, by sharing their homes and now their talents and passions with the world. As a former host, I lived for great reviews. My success depended on it, and Airbnb rewarded me for achieving high guest scores. This is the critical ingredient for ensuring everyone has a great experience.
It's another example of a brand that's great at what they do expanding into a new frontier while remaining true to themselves. Airbnb already had that "special something" when it came to room and board… and they expertly transferred all that credibility, value and coolness into the local experience game.
My only hesitation during my two activities was feeling a part of that double-edge sword of gentrification. In my case, I was learning so much about street art and jazz in my own city. At the same time, I felt herded in as an outsider, not an insider, looking at these scenes as if they lived in a fish bowl. I started to wonder as I sat and listened to this great jazz set, "is everyone here from Airbnb?" Did they create this show just for us? At that moment I felt a bit disappointed, perhaps in myself. It certainly did not replace all the times I had stumbled upon a cool place from my own explorations… or from really living life as a local, learning about all the great hidden spots almost by accident. Does this new Airbnb program expose all that awesome, local stuff in a way that will ruin what is so special about it? Have we just ramped up turning our own local culture into an amusement park for tourists?
At the same time, these experiences are a great boost to the local economy. Plus, they give these talented, passionate people a way to make an income on their talents, educating and inspiring others with their gifts.
I want to be clear: the jazz band and our host did not disappoint. They were amazing. It just made me think.
In my street art tour, I learned about the art. But more importantly, I learned about many of the world's most important street artists and the non-profit group called the L.I.S.A. Project. What happens on the street drives fashion trends, which in turn drives a big part of the economy. These artists are a critical part of our cultural ecosystem. Since they usually do not sit in museums and are typically not represented by a gallery, they do not get the credit and exposure they deserve.
The L.I.S.A. project tour I took was an important educational tool. Thanks to the experience, the artists gain exposure and the program gains exposure. Plus, the tour guide makes some money, I gain knowledge and Airbnb grows their community and brand value (and makes 20% of the fee for an experience). That's a win/win/win for the three of us.
Hopefully, for the local culture, it's more of a win than a loss. Only time will tell.
That said, the Airbnb platform seems to be promoting a great standard and curating a great collection of experiences in a way I have not seen other platforms pull off. It takes a high level of creativity and a unique-enough twist to make an experience truly special.
As brands push into creating with communities, instead of for them, there is always the risk of it becoming amateur hour. Experiences are on the rise and people are less interested in being told what to do by brands. Instead, they are wanting to participate with brands. Still, trained and talented creative professionals play a key role in helping to inspire and push us forward. Without these creatives, the unique experiences we are seeking will be reduced to the same cookie-cutter experiences we have been rejecting.
This move into experience marks a shift in role between consumer and brand. But one thing is for sure: The creative talent, no matter what side they're on, must be a part of this equation to make something great.
It's up to brands like Airbnb to put standards in place when empowering local talent to teach, or conversely, in the case of Nike's Innovation Store, bring the teachers and creative structure in to inspire the local community. Different approaches, but the same end game: a great, locally collaborative and personally rewarding experience.
I get a hollow feeling when I think of Meetup. I think the lack of brand leadership is the difference. Does anyone care to manage the creativity required to consistently make a great Meetup? There is probably value in having Meetup be the "open system" that sits opposite Airbnb's "closed, controlled system", much like Microsoft vs Apple. But for me, the Airbnb user experience wins. In my opinion, the brands that value creativity and continue to lead us through it will continue be the brands we love. Their role might be changing as consumers demand more collaboration, but their responsibility is still the same: to lead us, by inspiring us.
A big thank you to our Airbnb Experience Hosts:
Audry - L.I.S.A. Street Art Scene Insider
https://www.airbnb.com/users/show/140815869
Gordon - Harlem Jazz Singers Showcase
https://www.airbnb.com/users/show/131071475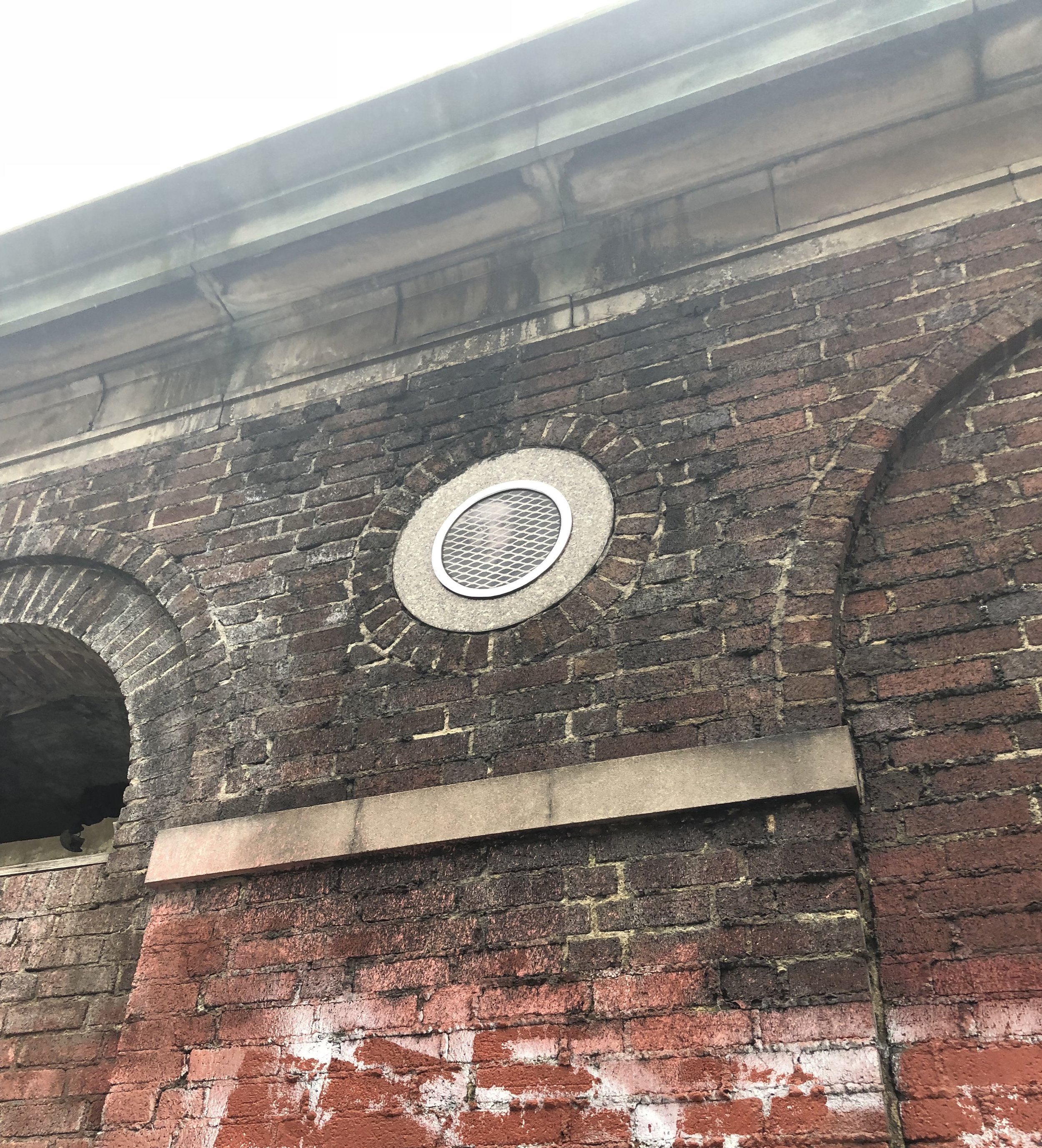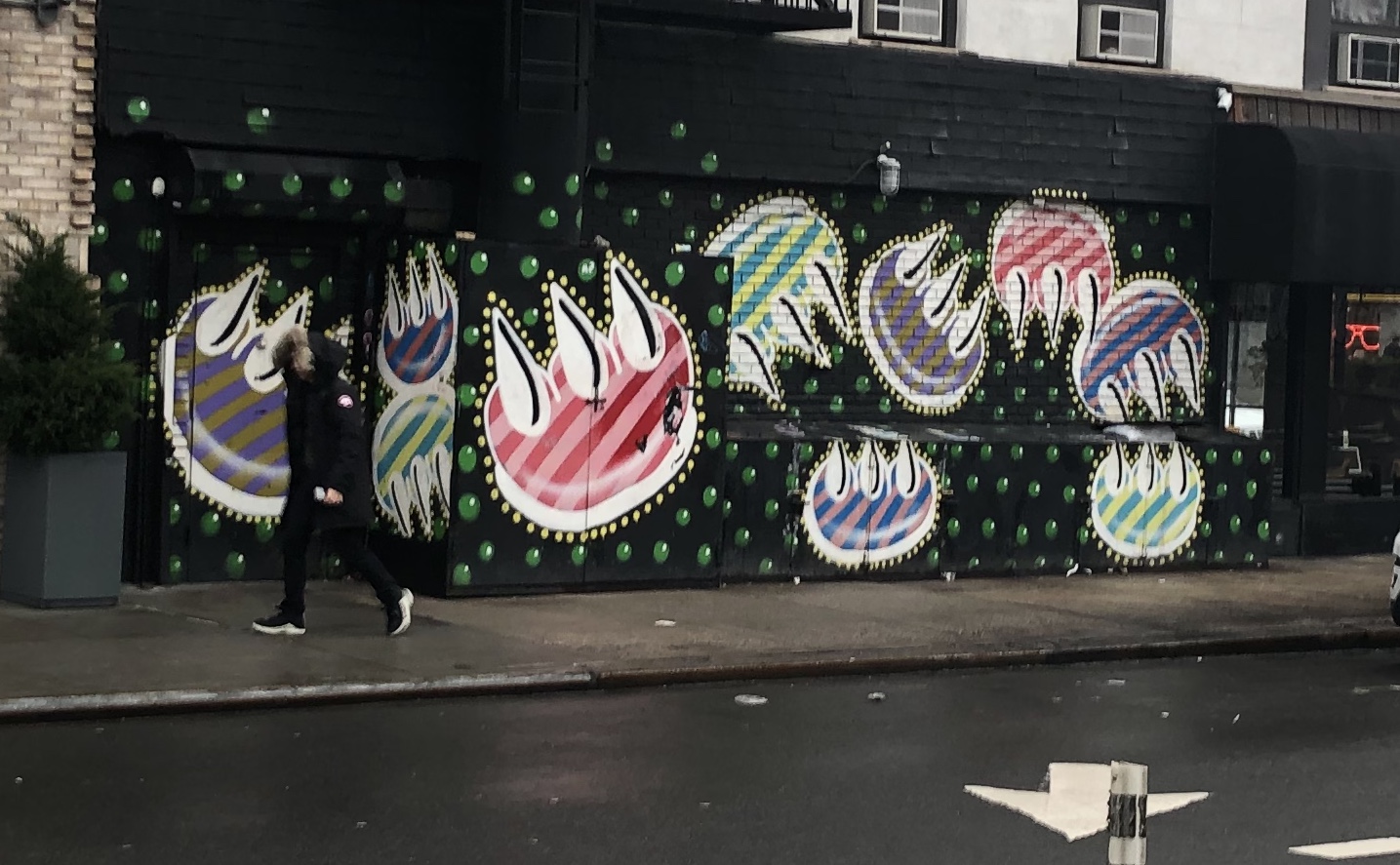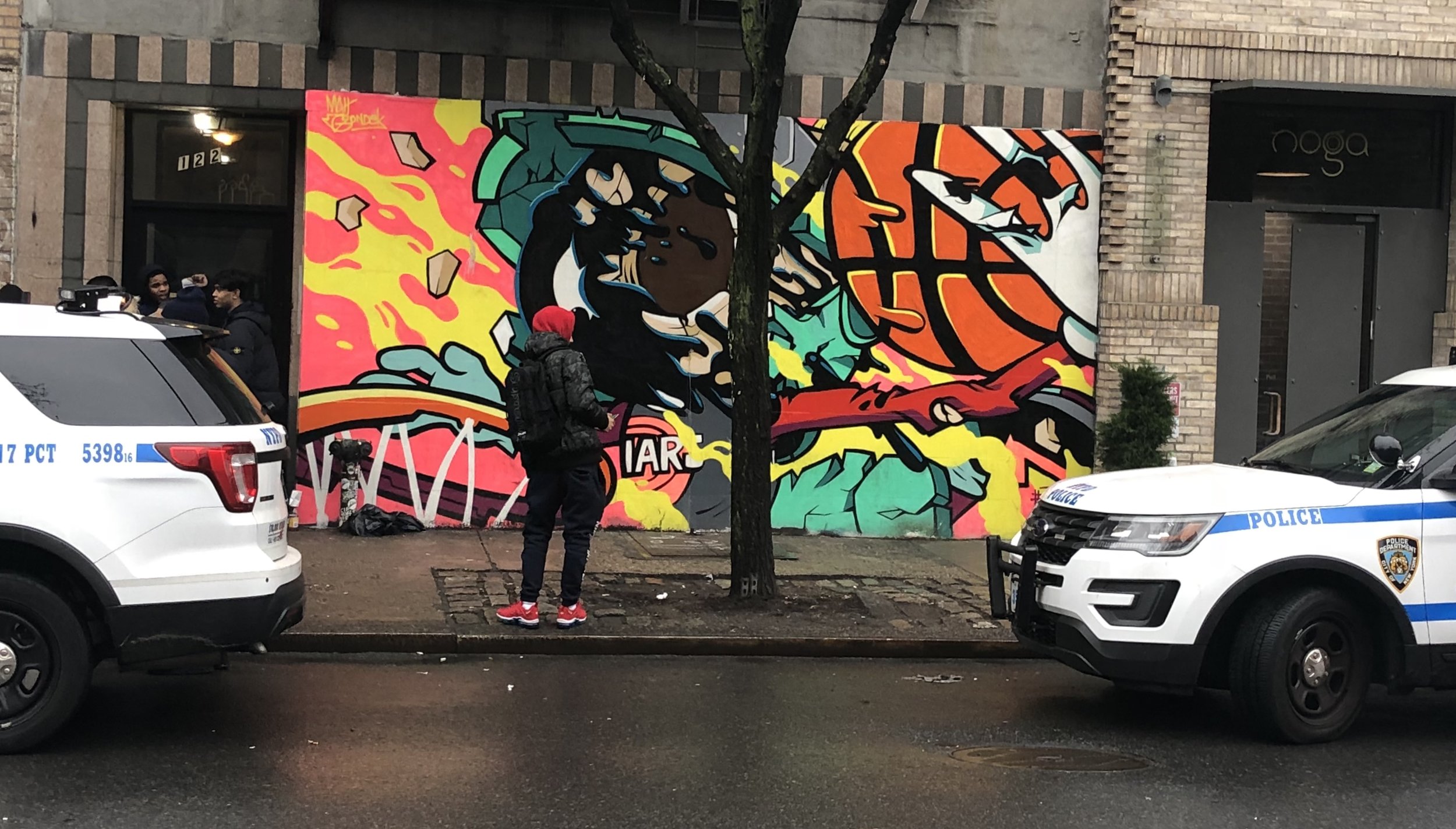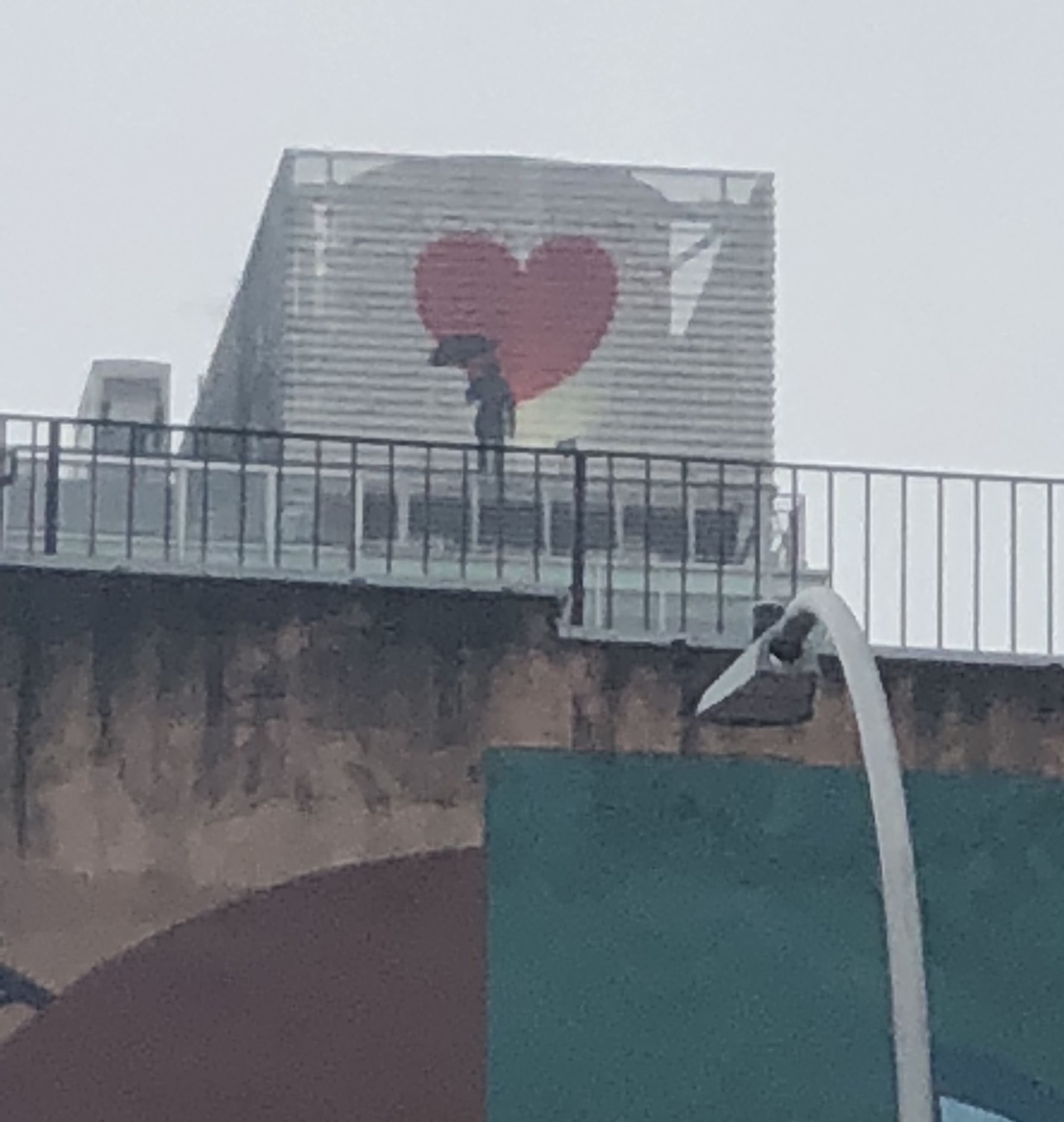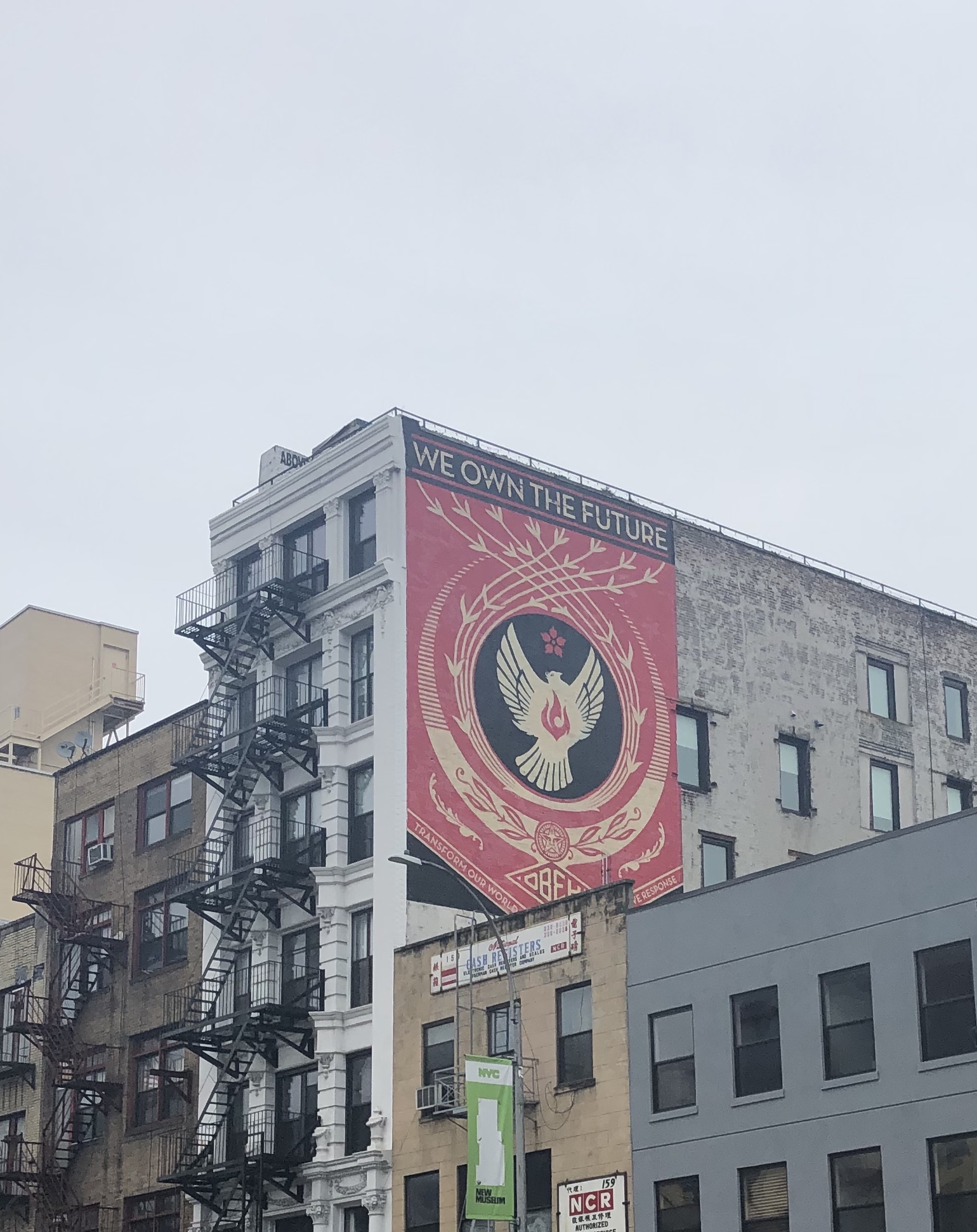 Artist Credits: My apologies for not knowing exactly which pieces are by which artist but here is a list of Lower Manhattan Mural Artists represented in these photos. Please feel free to clarify or correct or credit the artists in the comments.
#Stik #SaraErenthal #DanWitz #ClawMoney #Unkolordistinto #KeyDetail #JuliaYobaba #MattGondek #FernandoLeon #DJN3FF #Outersource #Himbad #RaddingtonFalls #MarzipanPhysics #SkewvilleBros #Kanokid #NickWalker #Stikman #CalebNeelon #Kobra #Antennae #xoxohomeless #GianniLee #Uncuttart #Phoebe_ny #BuffMonster #GemmaGene #ShepardFairey #AlDiaz #AnthonyLister #Thedrif #DannyMinnick #Vhils #FelipePantone #KennyScharff #TristanEaton #B.D.White #BeauStanton #AlicePasquini #SpaceInvader #Dain #lisaprojectnyc #bytegirl24
Thank you to the artists and our host:
#ShareefClayton #BarryStephenson #AddisonFrei #NormanEdwards #AlinaEngibaryan #bigapplejazz