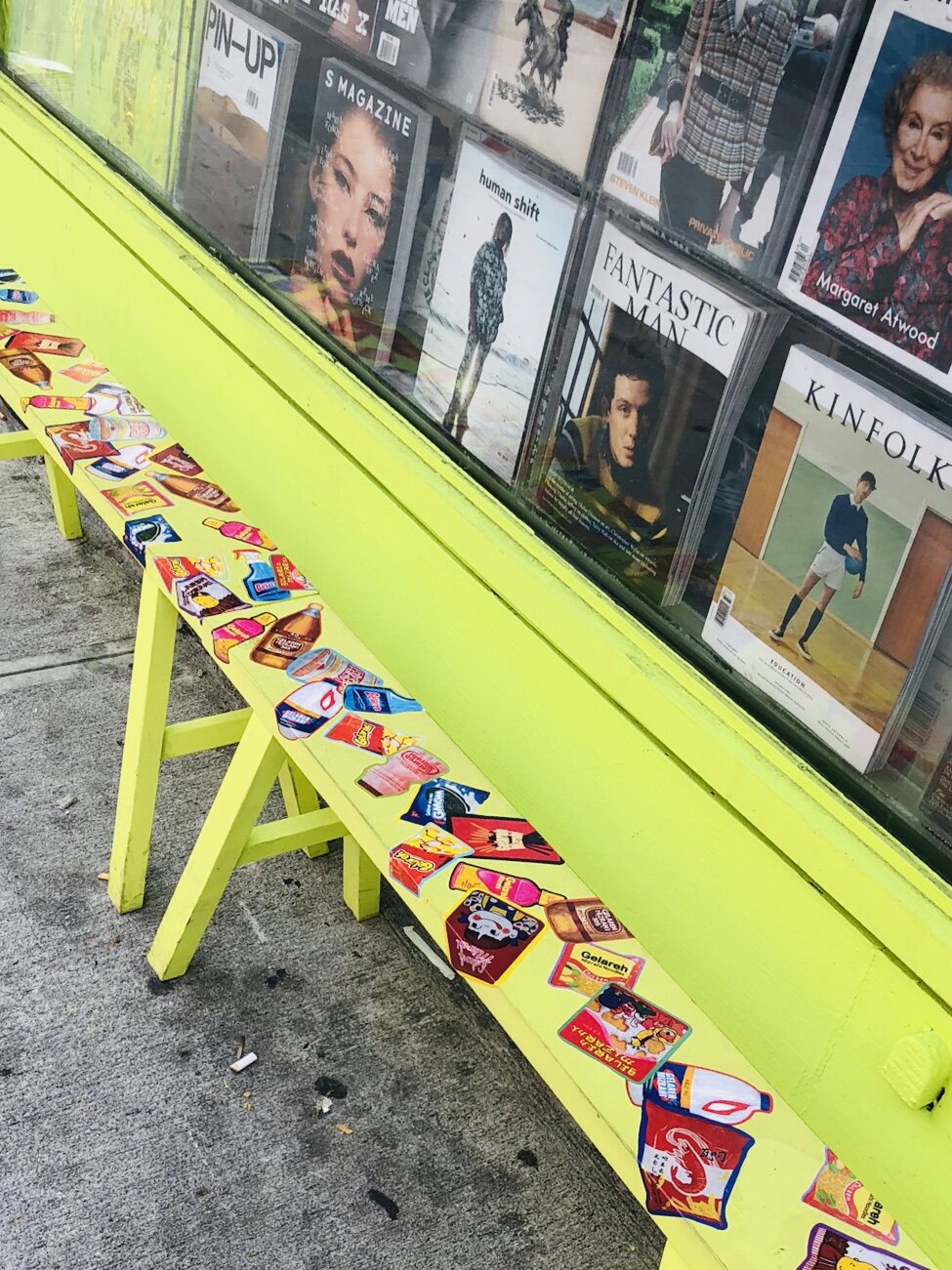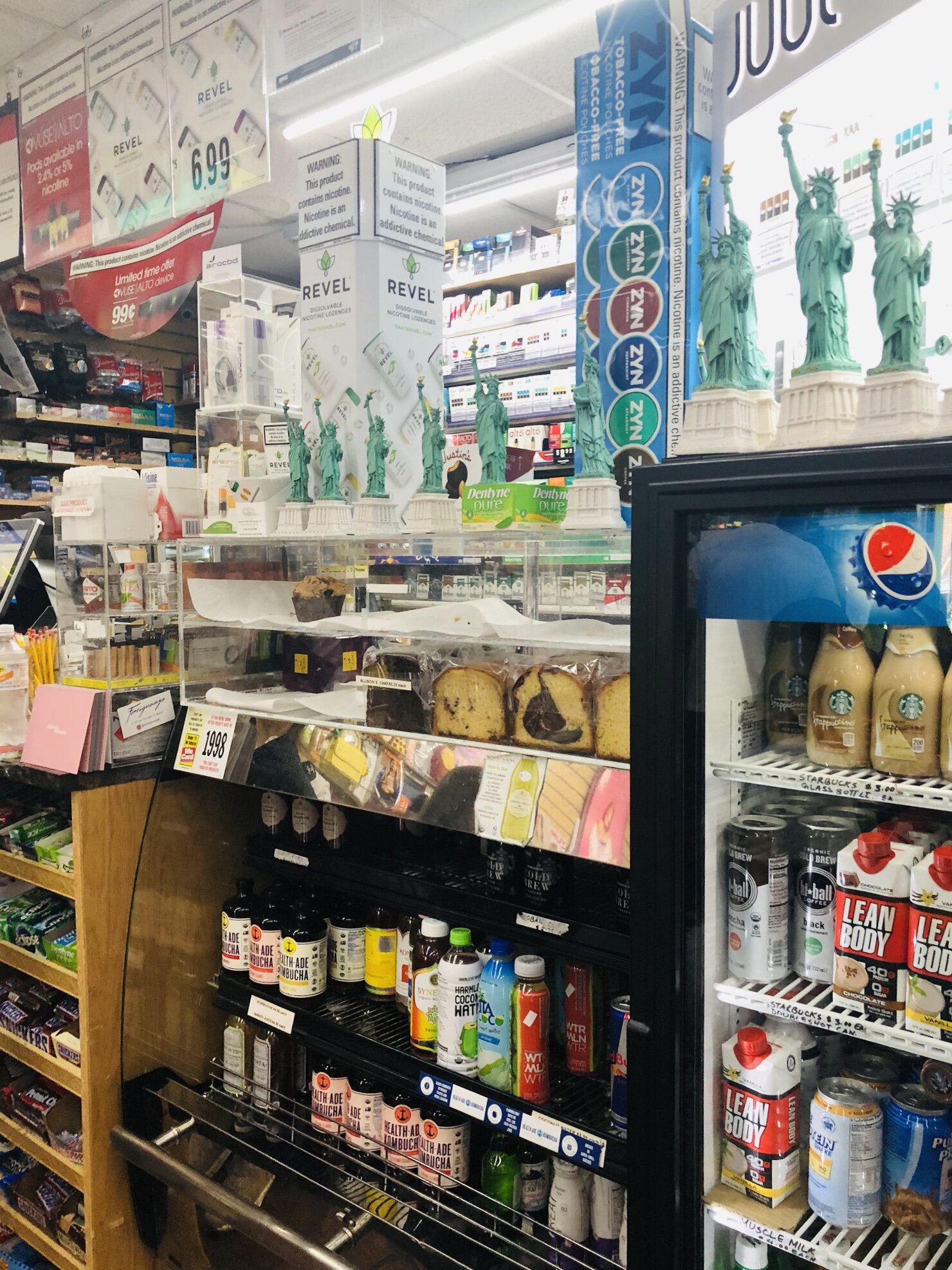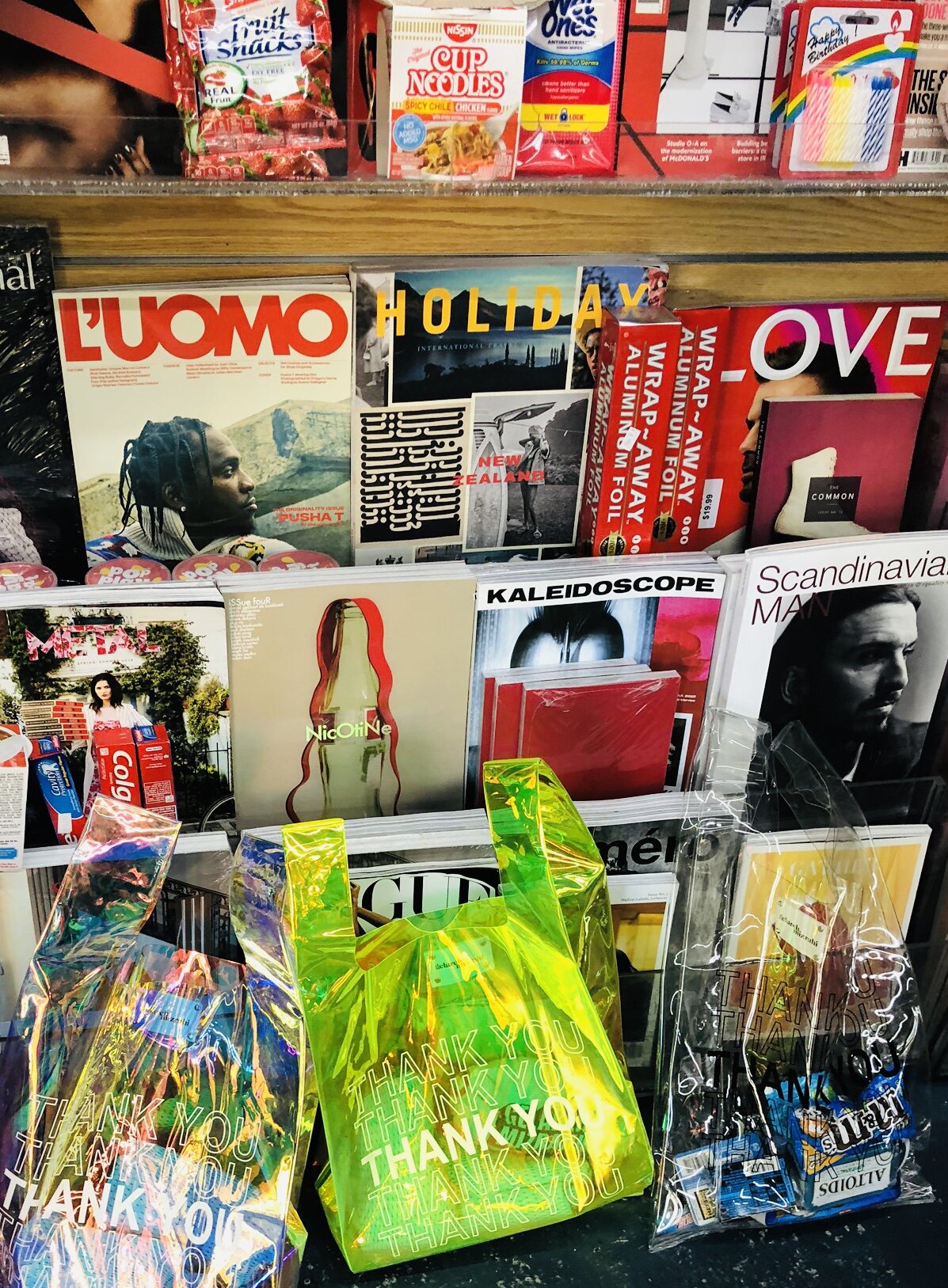 Bodega's are a New York City staple. Recently we've seen a trend of brands creating their own pop-up bodega to showcase their products. The juxtaposition of mixing high end designs with the humble corner store aesthetic is always marketable.
In the past, A$AP Rocky launched the AWGE bodega at Selfridges, earlier this year we experienced Beauty Blender bodega for the launch of their foundation, and now trendy handbag designer Gelareh Mizrahi's mini mart. The year long pop-up originally opened for SS NYFW, will now be open until September 2020 in Soho.
Gelareh Mizrahi designs have been dubbed 'the coolest clutches in the world" being worn fashion's it-girls since the first collection dropped in 2013. The brand formerly known for their non-traditional marketing strategies is now looking for mainstream coverage, planted in the heart of the fashion world on Lafayette Street.
From a block away the mini mart is hard to miss with its bright lime green exterior, and their holographic "thank you" totes (a kitschy reference to NYC take out bags) in the window. If you're unaware of the brand walking into the small space can be overwhelming. The interior is a mix of bodega mainstays (all for sale), like Pocky, Funyuns, Pringles and a plethora of fashion magazines.
While it's a packed small space there's cohesion with color coded organization. The designer's purses are strategically interspersed in the myriad of products; some stamped with other corner store favorites like Lemonhead candy, MtnDew and Fanta.
Gelareh Mizrahi's pop-up reminds us how joyful fashion can be, and to have some fun with your style. To bring brightness to your day visit the Mini Mart at 238 Lafayette Street.