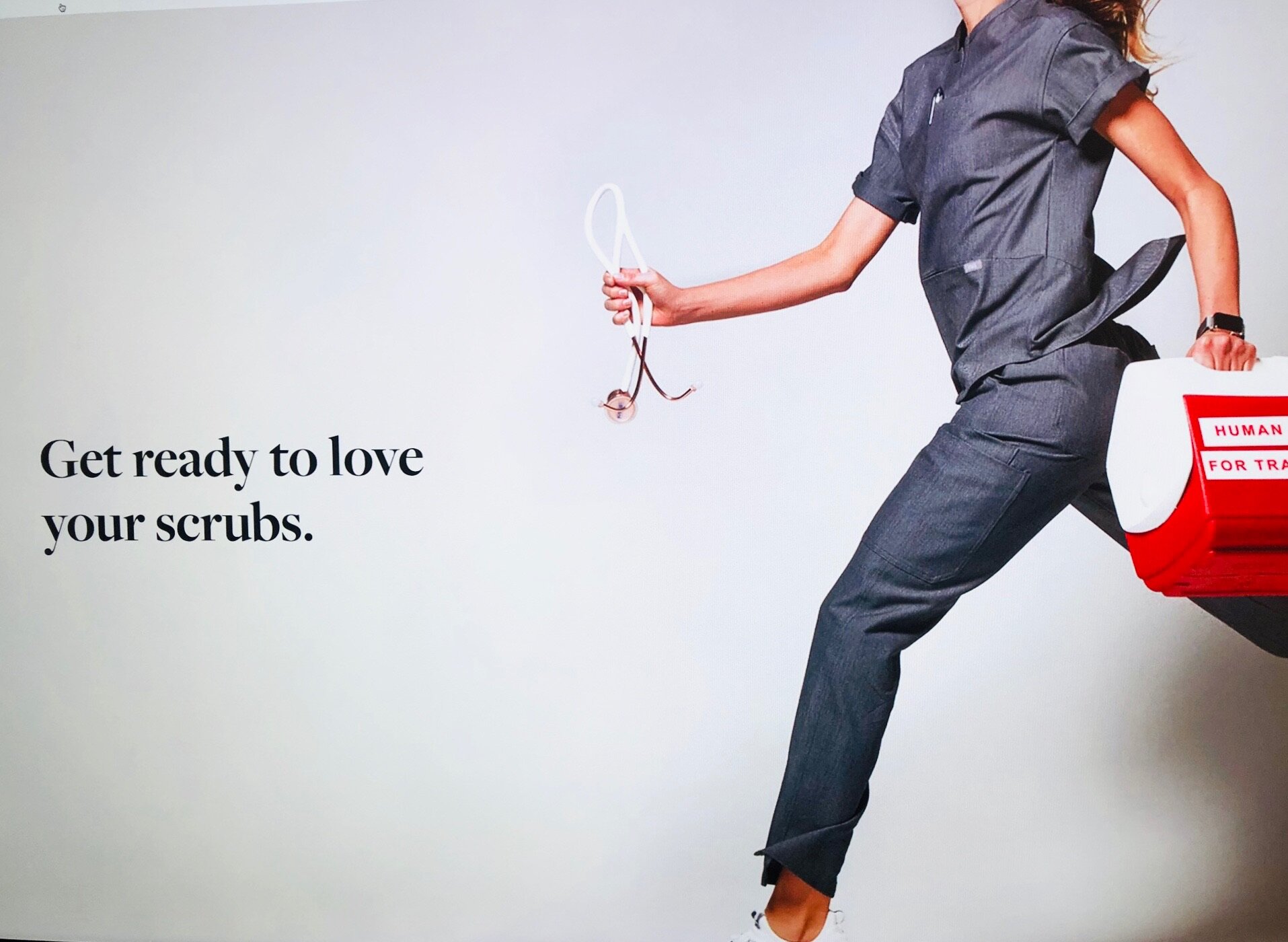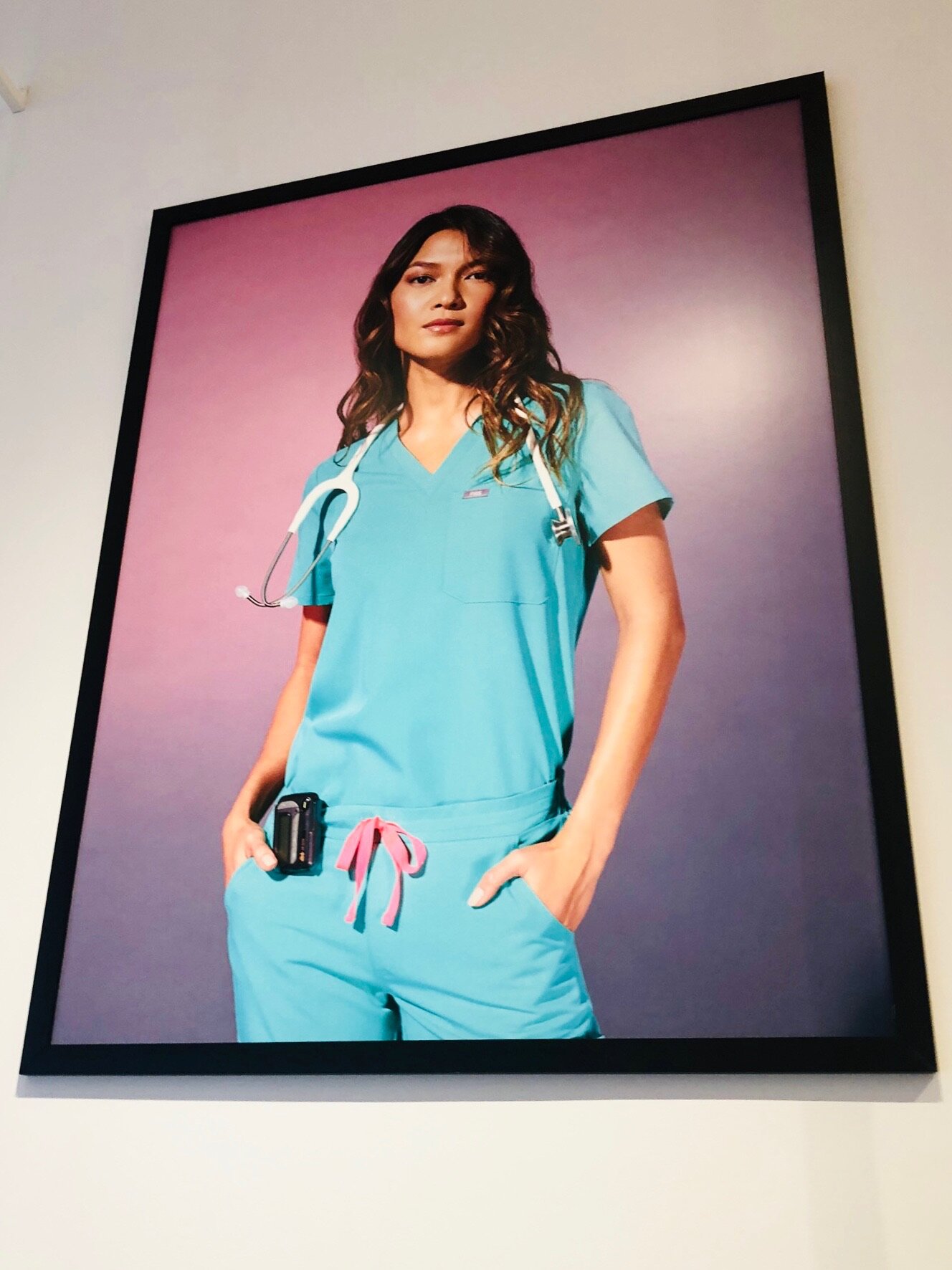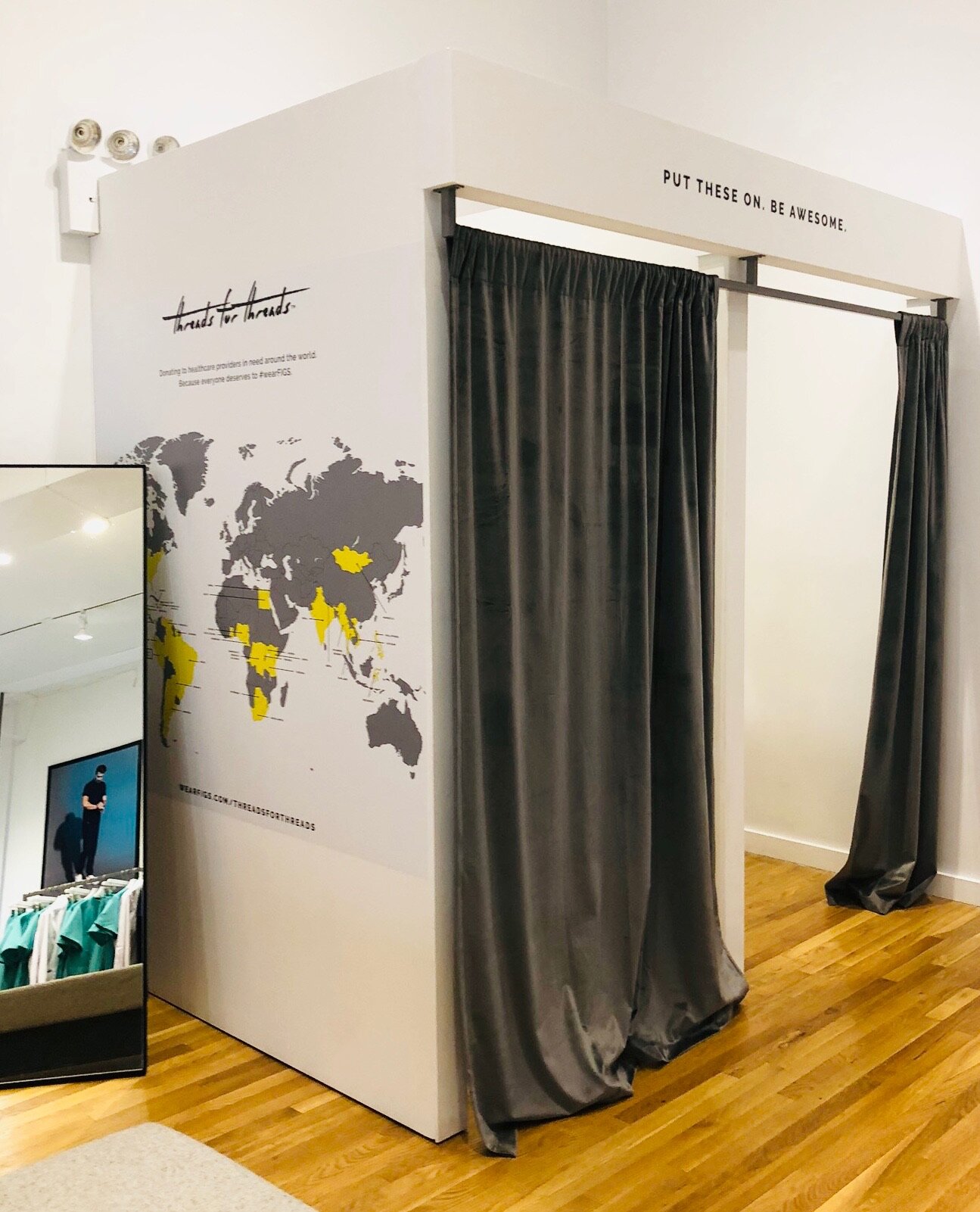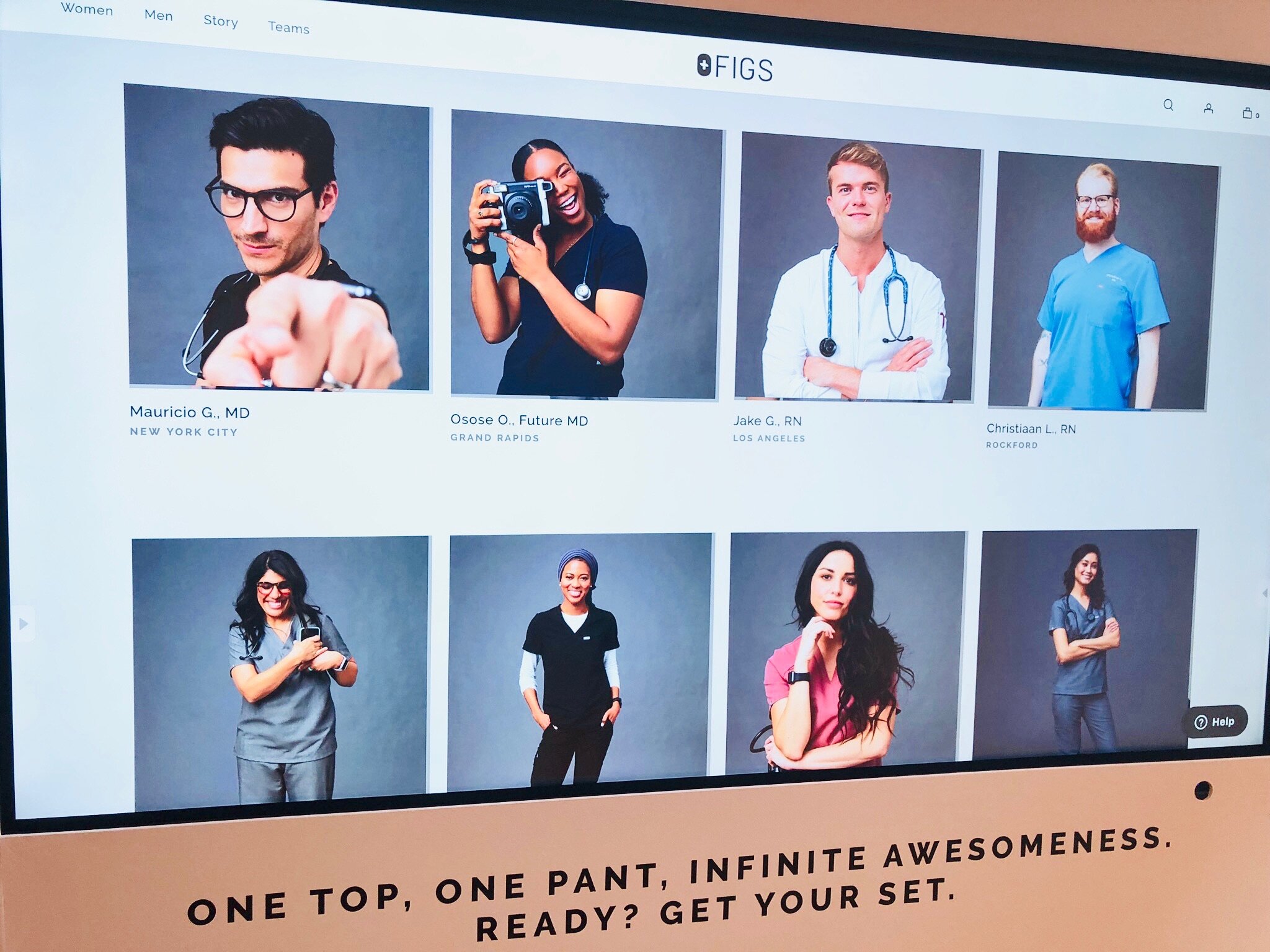 Figs is making the world better, one pair of scrubs at a time. Co-CEO/founder Heather Hassan, recently featured on Inc.'s 100 Female Founder edition expressed, Figs goal is to "completely transform the healthcare experience by putting as much thought into the work-wear of medical professionals as they put into caring for their patients."
Figs sets are inspired by activewear in fit and design. Their proprietary fabric made with technical comfort™ is intended to withstand the test of overtime shifts, while also achieving solace in the comfortable design. The blossoming business has expanded with a brick and mortar pop-up on Crosby Street.
It's set in style obsessed Soho, but the store reads more technical than fanciful. The space is straightforward with simple merchandising, and fitting rooms designed with their social justice mission (threads for threads) .
Online via their social media the idea of adding glamour and style to the everyday life of a medical professional, is evident. Yet this ethos doesn't fully translate to their offline presence. While throughout the store there are interactive screens profiling medical workers wearing Figs, also showcased are disruptive large model displays that read more like glamorized stock photos. Combining their online personality with their offline stylization would bring more cohesion to their brand identity.
Figs found a space in an absent marketplace and have made great strides since its inception. But where they have room to grow is converting laymen into Figs consumers. They sell items other than scrubs, like compression socks and hoodies. Brands like Lunya and Athleta elevated their respective categories (leisure and activewear), maybe Figs can move in that direction in the future.