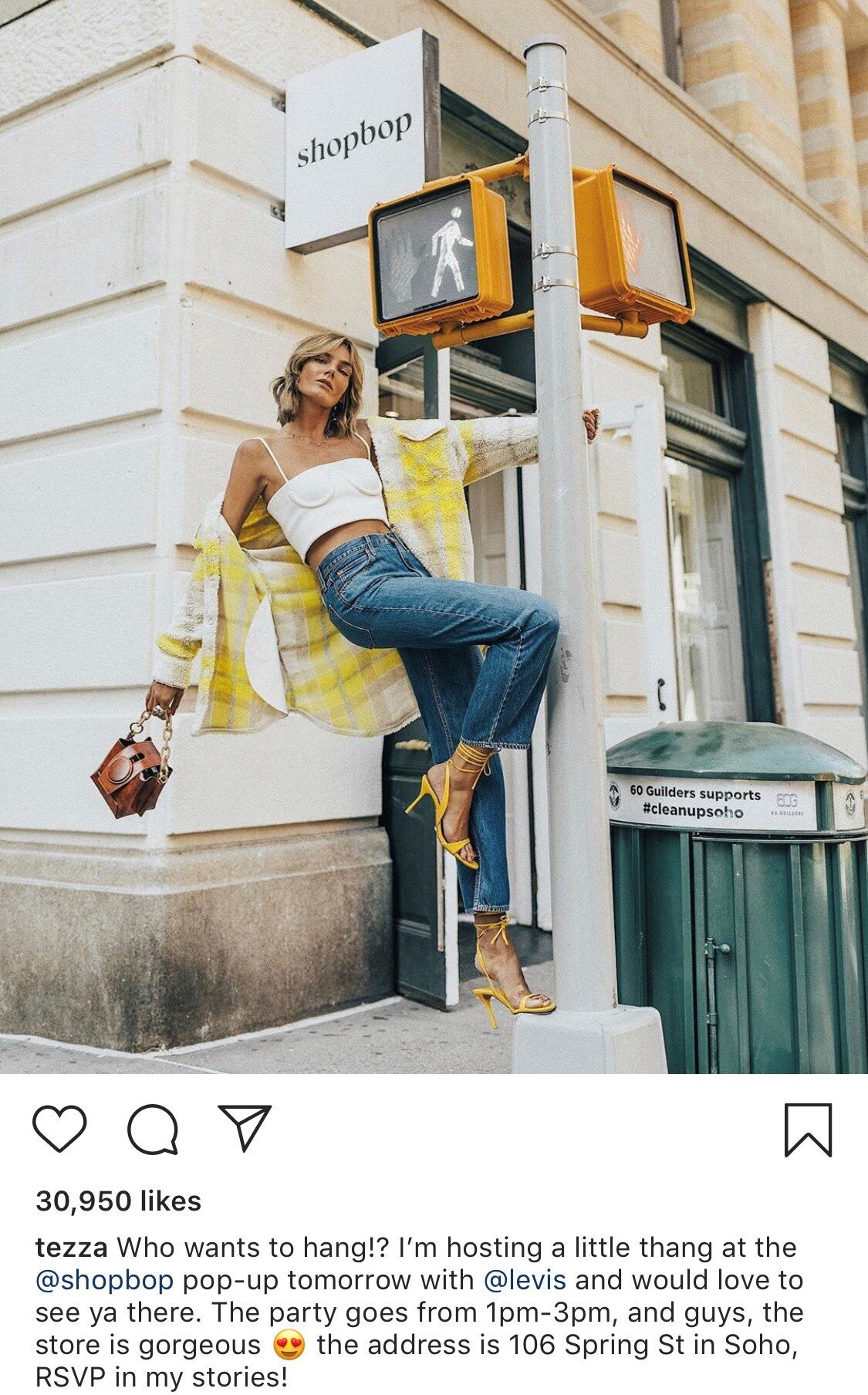 Shopbop, before it was bought by Amazon in 2006, started as a chic boutique in Madison, Wisconsin. The brick and mortar was curated to attract the modern style of Madison's prominent female collegiate population. Since then, it has grown into one of fashion's favorite e-commerce sites for up-and-coming high end designers.
While the Instagram elite covet the collections currently featured like Sandy Liang, Zimmermann and Maryam Nassir Zadeh, even with high profile sponsored content, Shopbop hasn't reached it's mainstream potential. Thus for their 20 year anniversary, Shopbop opened a month long Pop-Up in NYC to reclaim their brand's identity offline.
Opened during NYFW Shopbop packed the popup with events to cater to hopeful new customers. So far the Millennial-minded pop up has included a book club night featuring the work of Sally Rooney, MDFL meditation classes, Modelfit sculpt workouts and discussion panels with Shopbop-featured designers.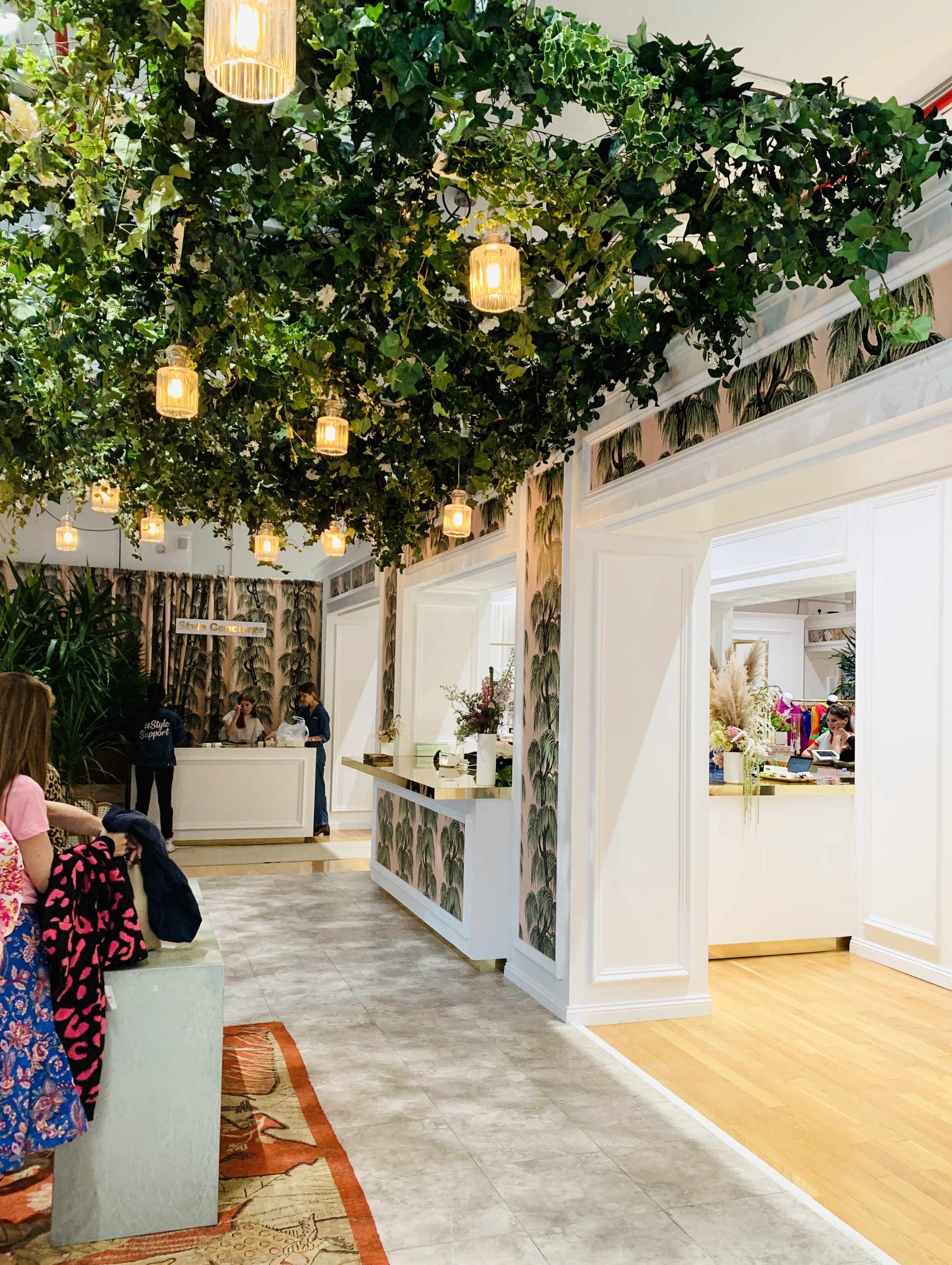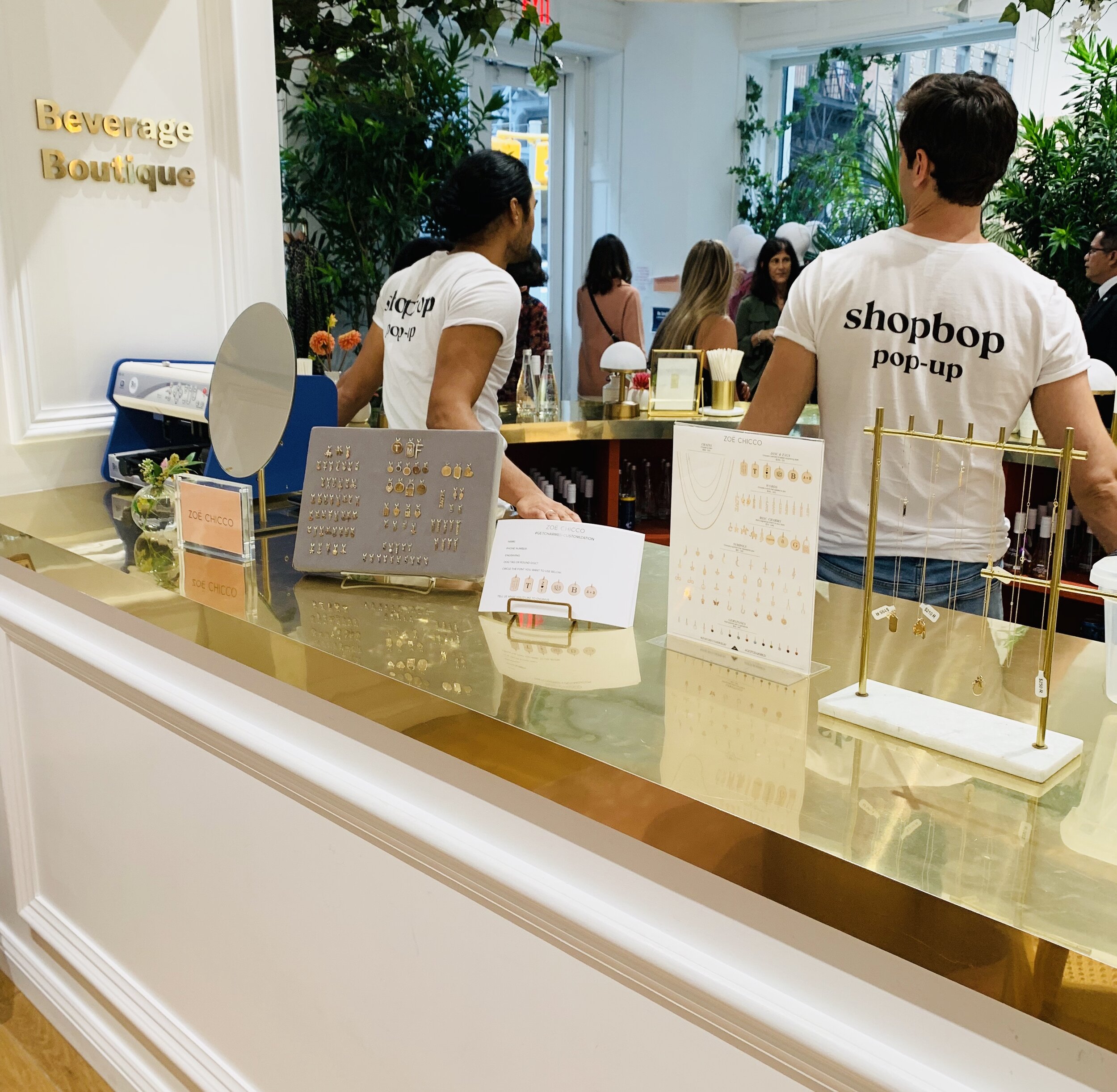 When I visited the popup right off bustling Broadway on Spring Street in Soho, I was impressed by the overall appearance of the place, it felt permanent, not like a month-long lease. The bright florals, animal print and gold accents reminded me of Gucci's recently rebranded concept store. It also included a plethora of things to keep you occupied even before you get to shopping: a rosé bar, pop-up florist, and Levi's tailoring station, where customers could personalize their denim with patches, crystals and embroidery. I found myself walking in circles before the clothes caught my eye.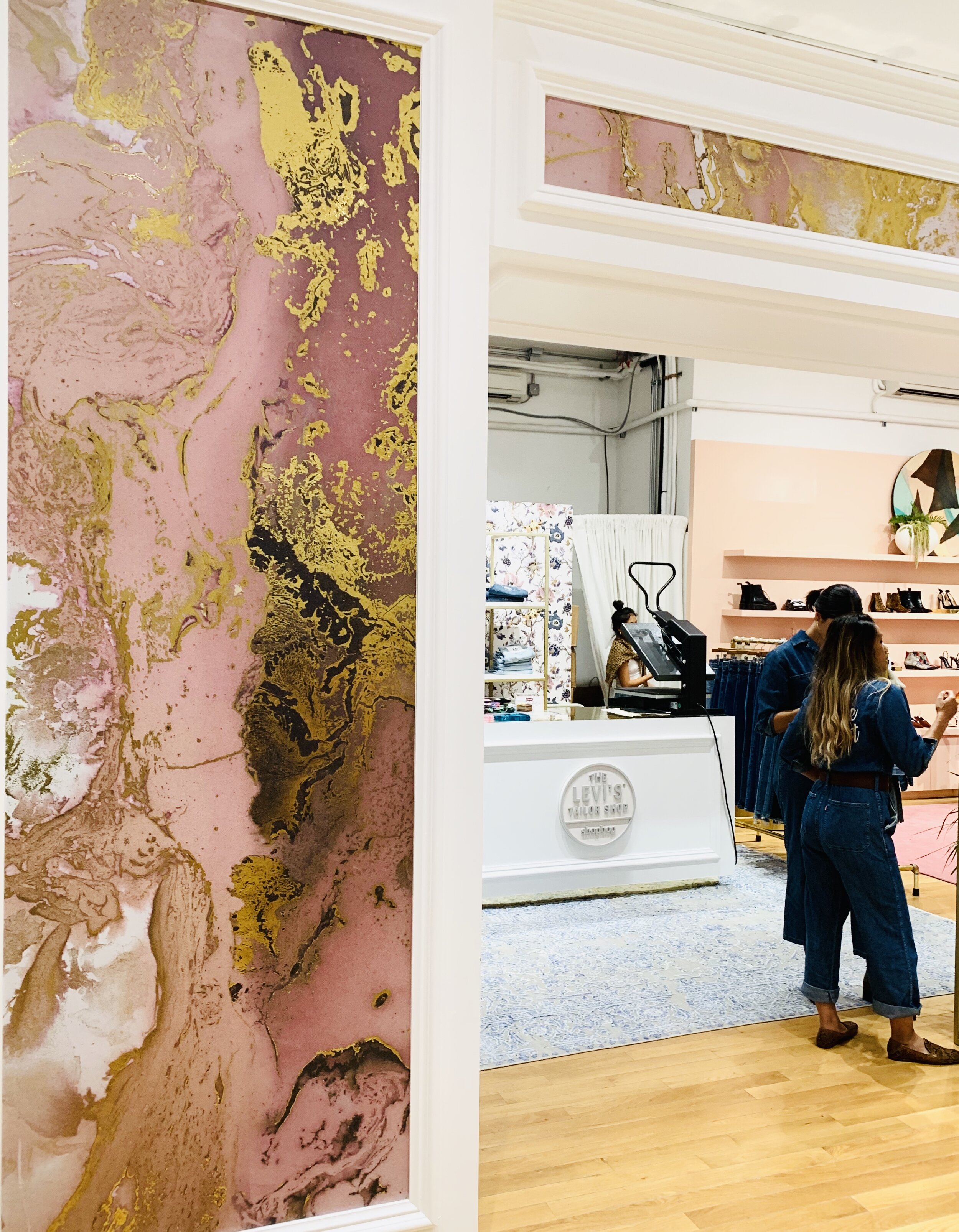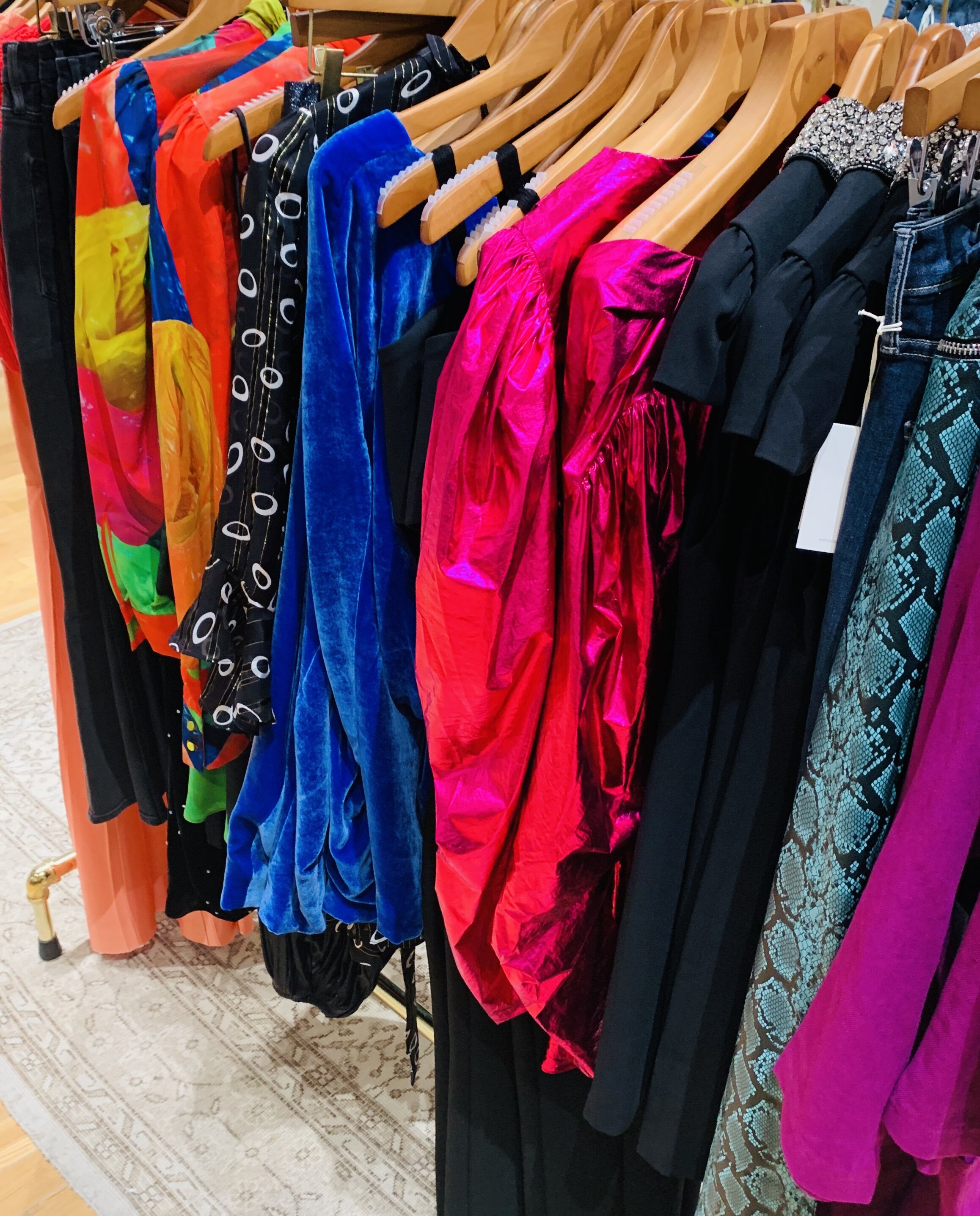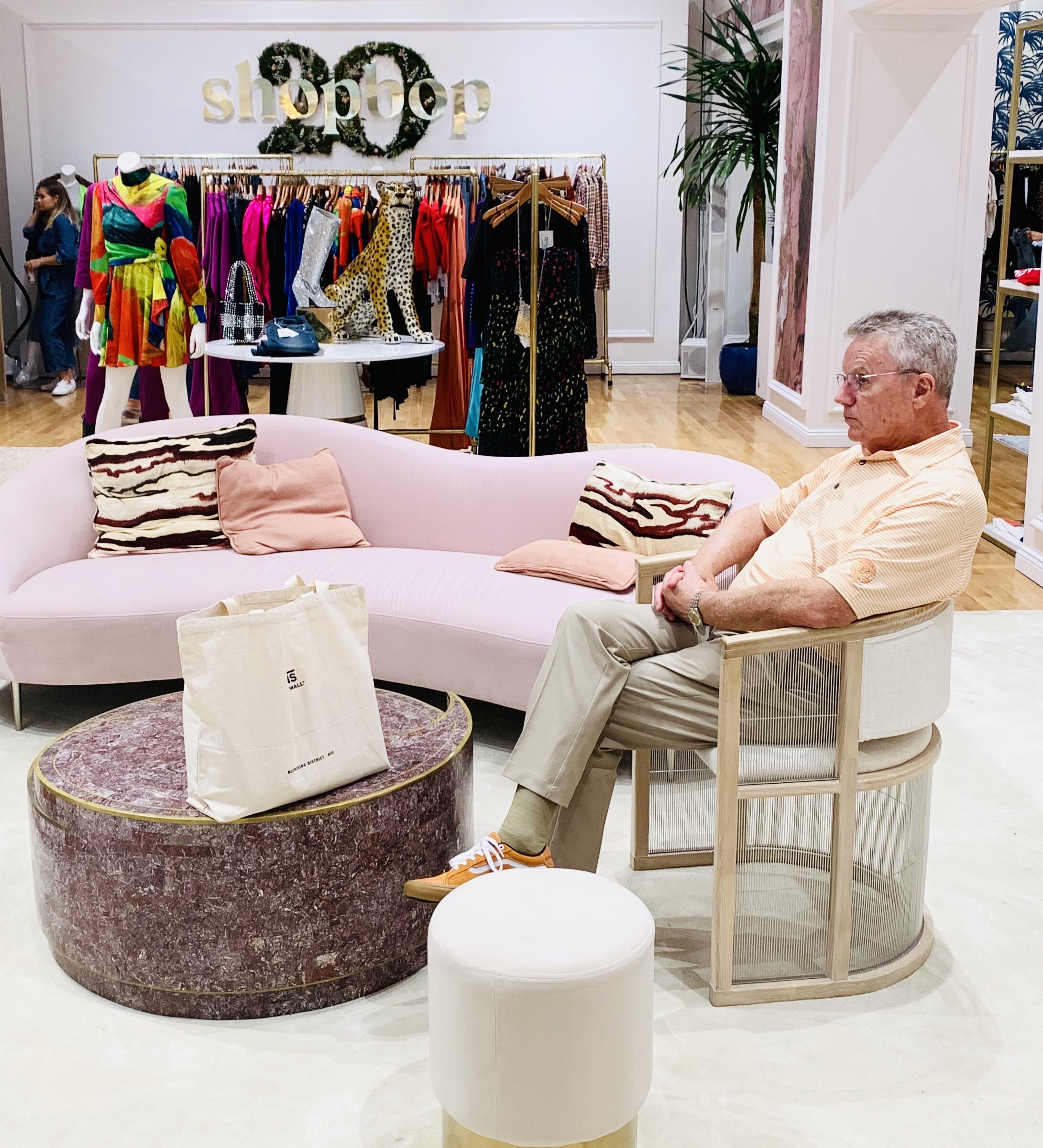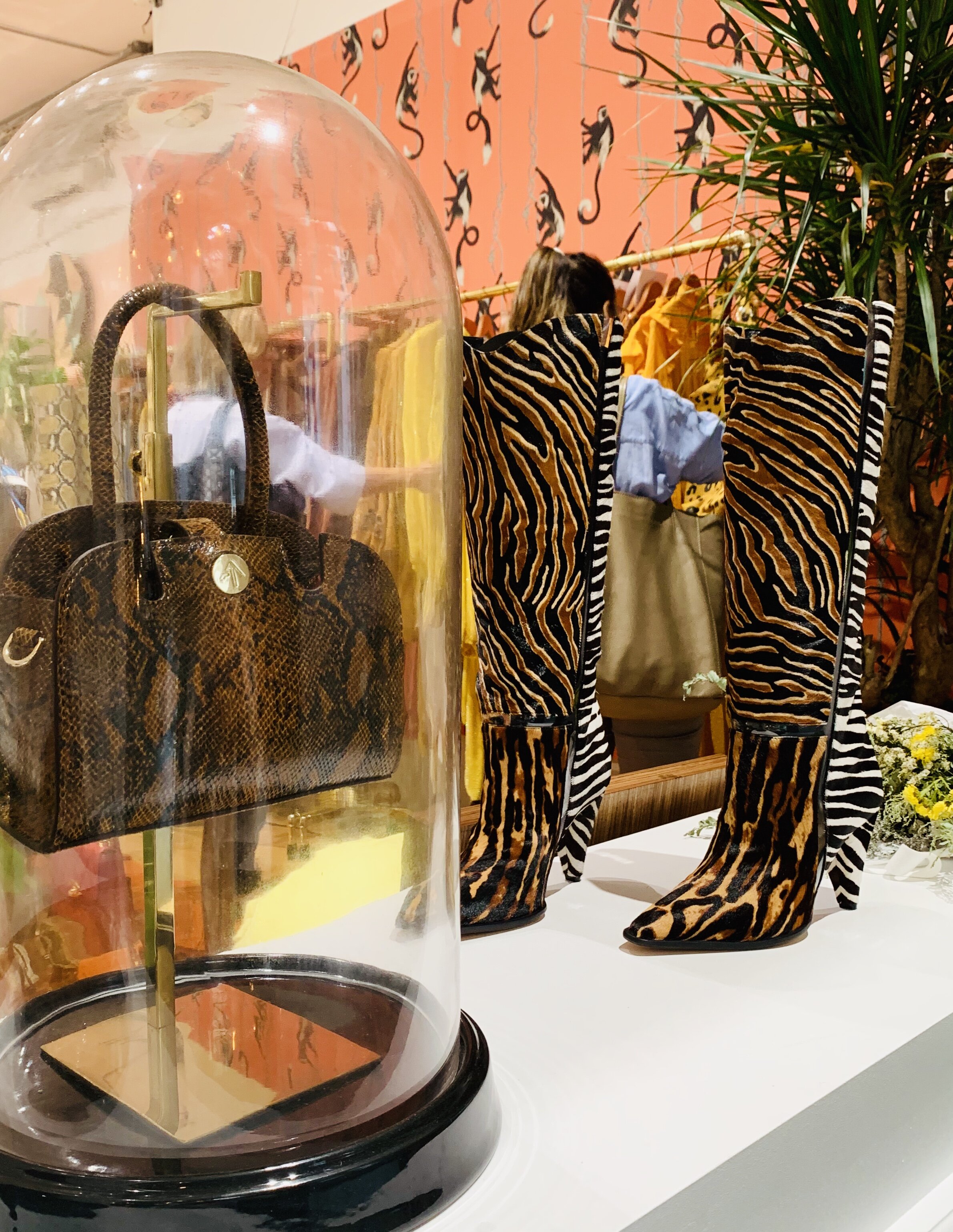 Style support associates mingle in their matching jumpsuits (a nod to the Glossier take on uniforms) to let you know if you sign up to the Shopbop app you can receive a discount at check out. Yet their presence was laid back. Overall it successfully felt like a small, modern and visually impactful department store.
My only question is, who is the Shopbop customer? With designers whose products average $350 and up what Millennial can afford these designs? Besides fashion influencers who are gifted pieces for social media ads I don't know anyone within my age range who shops there besides during sales. It could be the main demographic isn't the style-savvy collegiate anymore, but the businesswoman looking to refresh her wardrobe with on-trend pieces.
Shopbop remains alive with their Amazon partnership and excellent online customer service, yet I'm not certain there is a place for it IRL.