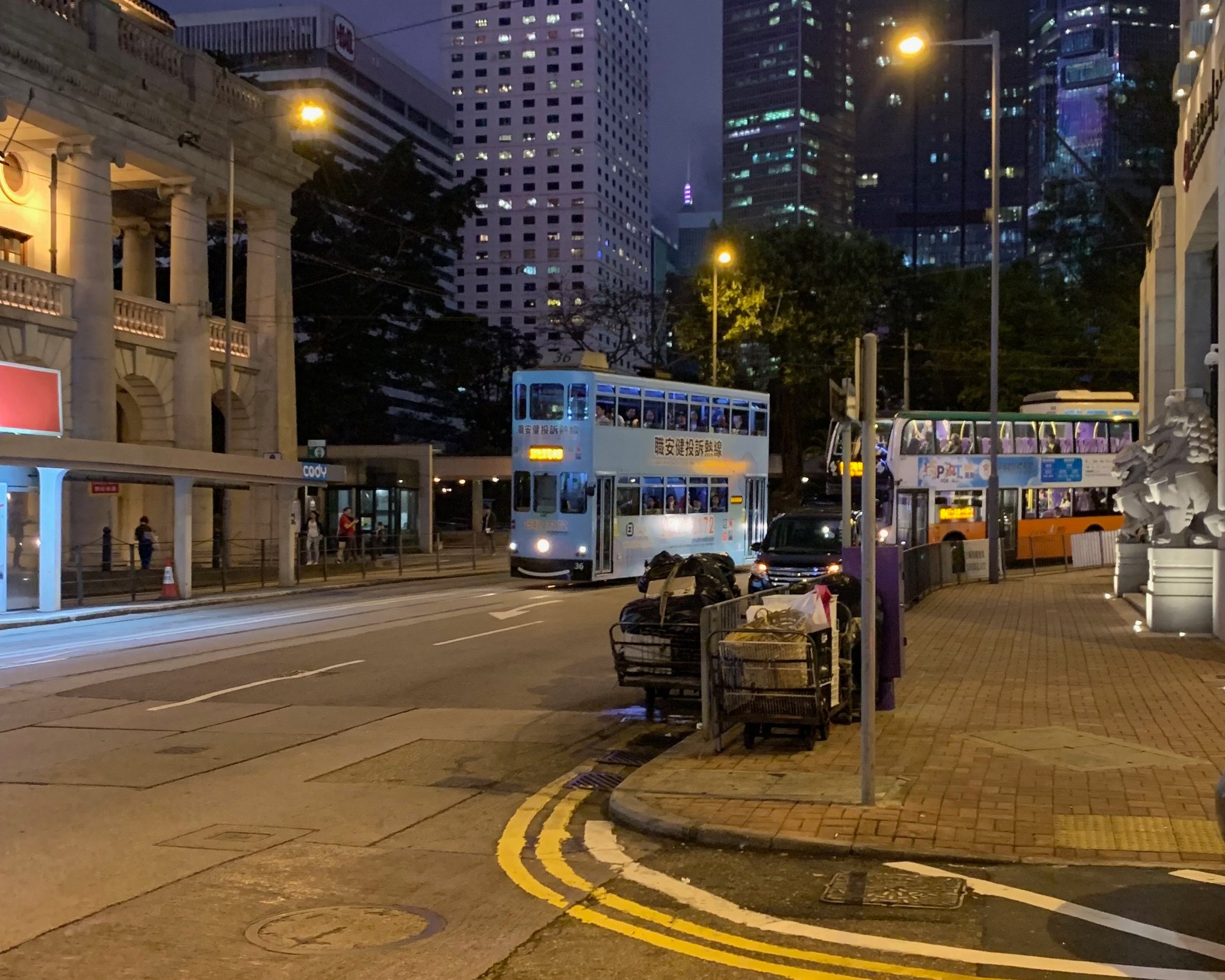 Digital advertising—like Instagram ads and sponsored content—might get lots of attention, but brands are still paying big bucks to have mega-presences IRL. When we traveled to Hong Kong, we noticed immediately that the city's famed tramways were the perfect platform for both Chinese and international brands to make a special statement.
The Hong Kong tramway system is already connected to the city's rich and complex history. Having run for nearly 120 years, the tramway was one of the world's earliest forms of urban, public transport. Offering service from Kennedy Town to Causeway Bay—and then, eventually to Shau Kei Wan—the double decker trams are both modern and nostalgic.
The tramways' history, of course, only adds to their value for advertisers. Brands like Vogue, Fendi and Rosewood boldly wrap every inch of the already attractively-shaped trams, which are popular with tourists and commuters alike. The result? A targeted, localized advertising campaign that only works in truly international Hong Kong.
You can do, buy and see almost everything online now. But this particular aesthetic, this particular connection, it's special. These ads are only complete because they use Hong Kong as their backdrop, with all its color and richness and history.